At Lafayette Memorial Park Cemetery & Mausoleum, we understand the importance of creating a serene and meaningful resting place for those we cherish most. As a distinguished cemetery in Lafayette, LA, we take great pride in our commitment to providing a tranquil environment where families can find solace and remember their loved ones with honor and respect. Call us today at (337) 235-3062 to schedule a visit or discuss our pre-planning services. Our compassionate team is here to answer your questions and provide the support you need during this time.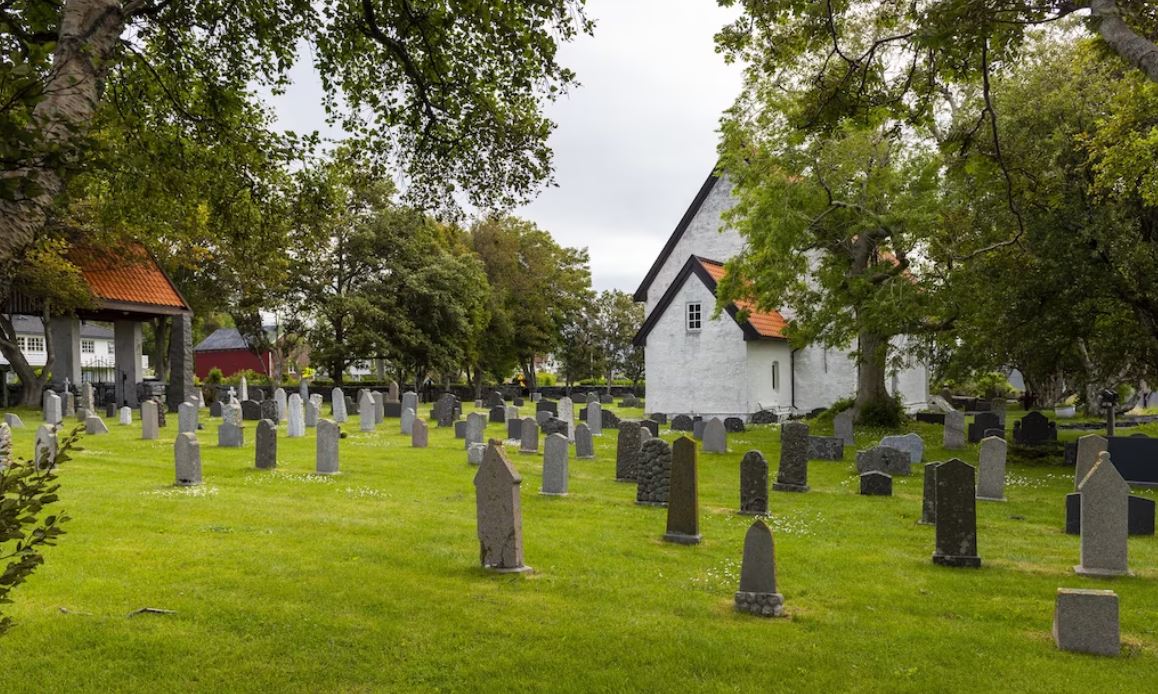 Why Choose Lafayette for Resting Places?
Lafayette, with its strong sense of community and familial ties, has long been considered a place of honor and reverence for the departed. Families from diverse backgrounds find comfort in knowing that their loved ones rest in a city that values tradition and respects the legacies of those who have passed on.
Importance of Cemeteries in Lafayette, LA
Cemeteries hold profound cultural and social significance in Lafayette. They serve as more than just final resting places; they are sacred grounds that bring solace and healing to grieving families. These hallowed grounds also connect us to our roots, bridging the gap between generations and preserving the essence of our heritage.
Cemeteries with Lafayette Memorial Park Cemetery & Mausoleum
Among the cherished cemeteries in Lafayette, Lafayette Memorial Park Cemetery & Mausoleum stands as a beacon of reverence and respect. With a wide range of services, including ground burial, cremation, and mausoleum options, this serene sanctuary provides families with choices that best suit their wishes and beliefs. Its meticulously maintained grounds ensure a peaceful environment for quiet contemplation and remembrance.
Ground Burial – Honoring Tradition
Ground burial has been a timeless tradition, signifying the return of our loved ones to the earth from which we all come. In Lafayette Memorial Park Cemetery & Mausoleum, families can select from a variety of burial plots, each thoughtfully designed to honor the uniqueness of the departed. Here, tradition blends with personalization to create lasting tributes that speak to the lives well-lived.
Cremation Services – A Lasting Tribute
With an increasing number of families opting for cremation, Lafayette Memorial Park Cemetery & Mausoleum offers a range of meaningful options to honor the departed. From scattering gardens that pay homage to nature's beauty to memorial niches that preserve memories forever, cremation memorials ensure that the flame of love and remembrance never dims.
Mausoleum – Eternity with Elegance
For those seeking above-ground entombment, the mausoleums in Lafayette Memorial Park Cemetery & Mausoleum provide a timeless and elegant solution. These architectural marvels offer dignified resting places, protected from the elements, where families can visit and reflect in peace.
Lafayette Memorial Park Cemetery & Mausoleum has been an integral part of the city's burial landscape for generations. With its tranquil grounds and well-maintained facilities, it offers a peaceful and comforting environment for families and friends to pay their respects. The cemetery provides a range of burial options, including traditional ground burials and elegant mausoleum entombments, catering to various preferences and cultural needs.
At Lafayette Memorial Park Cemetery & Mausoleum, the focus is on providing compassionate support to families during their time of loss. With a commitment to exceptional service, they assist in pre-planning arrangements, ensuring that your wishes are met, and the burden on your loved ones is eased. The caring staff understands the significance of personalized memorialization and strives to create a fitting tribute that honors the unique life of each individual.
Whether you seek solace among the picturesque gardens, wish to explore their mausoleum options, or require guidance on pre-planning, Lafayette Memorial Park Cemetery & Mausoleum is dedicated to serving you with utmost care and respect. Their mission is to preserve cherished memories and offer a place of solace for generations to come. Take comfort in knowing that your loved ones will find eternal peace in this beautiful and serene setting, forever cherished and remembered.
Grounds and Amenities
Nestled amidst the natural beauty of Lafayette, our cemetery grounds are meticulously maintained to provide a tranquil environment for visitors. Serene gardens, winding pathways, and peaceful reflection areas offer spaces for solace and contemplation.
Our thoughtful amenities, including seating areas and water features, provide comfort and convenience for families and friends paying their respects. Whether you seek a serene spot to find solace or a peaceful setting for gathering with loved ones, Lafayette Memorial Park Cemetery & Mausoleum offers an atmosphere of serenity and beauty, creating a meaningful space for cherished memories to endure.
Pre-Planning
Securing Peace of Mind: Pre-Planning Options are available for those who wish to plan their final arrangements in advance. Pre-planning not only allows individuals to ensure their wishes are carried out but also offers financial benefits, as costs can be locked in at current prices.
Our compassionate pre-planning advisors are available to assist in making informed decisions, taking into account personal preferences, cultural considerations, and budgetary concerns. By pre-arranging your services, you provide a priceless gift to your family – the assurance that your legacy will be honored according to your desires, leaving them with peace of mind during a challenging time.
Conclusion
As you explore the city of Lafayette, take a moment to appreciate the cemeteries in Lafayette, LA that honor the memories of those who have passed on. Whether you visit Lafayette Memorial Park Cemetery & Mausoleum or other serene grounds, may you find comfort, solace, and a connection to the past as you remember and cherish the lives that touched your heart.
Cemetery FAQs
Are there different burial options available at Lafayette Memorial Park Cemetery & Mausoleum?
Yes, Lafayette Memorial Park Cemetery & Mausoleum offers services like ground burial, cremation services, and mausoleum options.
How can I pre-plan burial arrangements for myself or a family member?
You can pre-plan burial arrangements by contacting Lafayette Memorial Park Cemetery & Mausoleum's dedicated staff. They will guide you through the process with compassion and professionalism.
Are Lafayette, LA cemeteries open to the public for visits?
Yes, the cemeteries in Lafayette, Louisiana, including Lafayette Memorial Park Cemetery & Mausoleum, are open to the public. They welcome visitors seeking solace and remembrance. Contact us to learn more about us.