Lafayette Memorial Park Cemetery & Mausoleum understands the significance of providing compassionate, personalized services during times of loss and grief. Our compassionate staff is committed to helping families honor the memories of departed loved ones by offering traditional ground burials, mausoleum entombment, or cremation services – We aim to find an appropriate tribute that aligns with family values and traditions. If you would like any additional information or to make an appointment please call (337) 235-3062 today.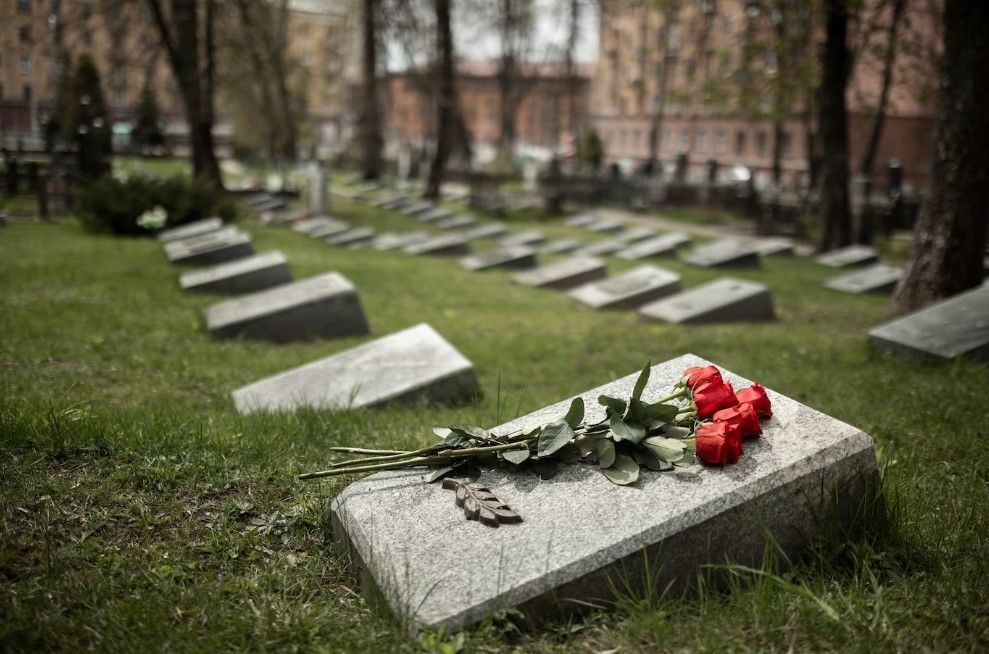 Cemeteries in Youngsville, LA
Cemeteries hold a special place in our hearts as both final resting places for our loved ones and tranquil places of reflection and remembrance. Youngsville cemeteries have played an essential role in keeping alive memories from generations past and present, becoming beloved landmarks within our city.
Youngsville boasts several cemeteries, each offering its distinct charm and meaning. These sacred grounds stand as testaments to lives lived and legacies left behind; Lafayette Memorial Park Cemetery & Mausoleum stands out as an extraordinary oasis of beauty and serenity; other cemeteries in Youngsville contribute to history by providing various burial options and memorialization options in memory of loved ones who have passed on.
Cemeteries near Lafayette Memorial Park Cemetery & Mausoleum
Lafayette Memorial Park Cemetery & Mausoleum provides a place of tranquility and serenity in Youngsville. Boasting lush landscapes, meticulous gardens, and elegant mausoleums that create a serene environment for families to pay their respects, Lafayette Memorial Park Cemetery & Mausoleum offers traditional ground burials, mausoleum entombment options, cremation services, as well as compassionate services designed to give families comfort knowing their loved ones rest peacefully in an immaculate yet respectful setting.
Looking for Cemetery Services in Youngsville, LA?
Lafayette Memorial Park Cemetery & Mausoleum understands the importance of memorializing those who have passed on and we strive to create an environment that brings peace and serenity for visitors who come. Our grounds offer visitors an enjoyable visit.
Burial Plots: Our staff can assist in selecting an in-ground burial plot that best meets your preferences and requirements, whether that means traditional in-ground burial sites or traditional aboveground plots.
Mausoleum: Our elegant mausoleum provides families looking for above-ground burial options with a secure, climate-controlled space to memorialize loved ones for generations to come.
Cremation Services: For those who prefer cremation, we provide various options including niches to house an urn, scattering gardens, and memorial benches.
Memorial Services: Our compassionate staff can assist in organizing an unforgettable memorial service to celebrate and bring closure to the family and friends of your departed loved one.
Pre-Planning: Gain control over your final arrangements by pre-planning with us. Our considerate process ensures your wishes are fulfilled while relieving pressure off of loved ones during this difficult time.
Lafayette Memorial Park Cemetery & Mausoleum in Youngsville, Louisiana provides a peaceful and dignified resting place for your loved ones, offering services with compassion and professionalism since 1968 – providing a sanctuary of peace where remembrance, reflection, and solace can flourish.
Burial Services and Options Available to Me
Youngsville cemeteries provide families with a selection of burial services and options tailored to meet their preferences and cultural traditions. Ground burials provide a timeless connection with nature while mausoleum entombment creates an enduring legacy in stunning indoor or outdoor settings. Cremation services with personalized memorialization options cater to those seeking an individual farewell ceremony – Lafayette Memorial Park Cemetery & Mausoleum staff help families navigate these options to create unique farewell ceremonies to honor life itself.
Pre-Planning and Pre-Need Services
Planning can bring peace of mind to individuals and their families alike. Lafayette Memorial Park Cemetery & Mausoleum offers pre-planning and pre-need services, enabling individuals to make thoughtful arrangements in advance for burial services and memorialization options – helping ease decision-making during difficult times while respecting personal preferences.
Pre-plan for yourself and relieve your loved ones of decision-making at times of difficulty with our cemetery's pre-need services, allowing you to make thoughtful arrangements ahead of time and ensure your final wishes will be honored and your legacy respected.
Cemetery Etiquette and Guidelines
To maintain the peaceful environment at Youngsville cemeteries, visitors are reminded to observe proper cemetery etiquette when visiting. This includes being respectful while on the grounds, not disturbing memorials, and disposing of trash responsibly. Please abide by any posted guidelines at each cemetery to guarantee an enjoyable visit experience for all guests.
Cemetery FAQs
What are the benefits of pre-planning funeral services?
Planning funeral arrangements can bring great peace of mind, allowing you to make key decisions with greater ease when the time comes for final arrangements and ensuring your wishes are carried out exactly as intended.
Can I locate information about notable figures buried at Lafayette Memorial Park Cemetery & Mausoleum?
Yes, cemeteries may provide information about historical figures who are interred there. You can reach out to cemetery staff or search Burial Records on their website for any pertinent details.
Are there specific rules and Regulations at Lafayette Memorial Park Cemetery & Mausoleum?
Yes, like most cemeteries, Lafayette Memorial Park Cemetery & Mausoleum likely has specific rules and regulations in place to ensure the respectful and orderly operation of the grounds.